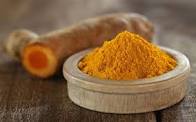 How have we improved our Cannabis/CBD oil range and why?
The Canni Family have always been committed to providing, what we believe to be, the finest quality Cannabis oil products at the fairest prices and as we are a small family run business we are able to adapt our range to ensure this is the case, in response to feedback from our customers and practitioners. 
You spoke we listened!
Our customers and practitioners have told us that if they could improve our products it would be in three ways:
Improve the taste of the oil without changing the quality 
Provide larger bottle options 
Make strength options easier to understand.
So we spoke to our lovely Dutch suppliers and said 'please can you help us?'
They then went away towards the end of last year and came back with a Cold Pressed product range which contains the same high-quality Cannabis extract that naturally occurs in the plant and even more importantly it tastes a lot better. As you know all the best oil, hemp, olive, rapeseed are all considered higher quality when Cold Pressed and we agree. We feel this is a superior product derived in a more natural way to protect the terpenes and the nuances that make up the entourage affect. So we believe that covers the first point!
Why we no longer call our products just CBD - it's so much more!
Did you know that Hemp is a strain of the Cannabis plant called 'Canabis Sativa L' plant? It is naturally higher in CBD and low in THC but that is not all! Our products contain a full spectrum of other cannabinoids, because the whole plant is used, and the oil comes from a Cold Pressed process to ensure it contains CBG, CBN, CBC, terpenes and terpenoids with no heavy metals and pesticides. This is why we no longer call our products just CBD as that is just one small part of what the Hemp plant has to offer.
Point No 2: Provide larger bottle options  
We have now done this for both our oil and water-soluble spray products, however, we also thought to ourselves this gives us a chance to give our existing and future customers a fairer deal by offering larger bottle sizes. So you will see that if you buy double or triple the volume size bottle you are getting the equivalent of a 25% discount. As a well-known supermarket says - every little helps!
Now how do we make strength options easier to understand?
We get asked almost everyday, how much do I need to take? Well the answer is we can't tell you as it is down to your needs as an individual. However what we can say is we will try and make it as easy to understand as possible.
So we spoke to our practitioners and customers about what they were buying from us and how much they needed and we made a surprising discover, it became clear that in order to get the best value for money in relations to the amount you feel you need does not require the really high strengths (i.e. our Premium Oil was 2500mg - 89.95). So we have reduced our range to not only improve the value for money but to also provide a Cold Pressed oil in 3 different sizes - 10ml - 5%/500mg, 20ml - 10%/1000mg, 30ml - 15%/1500mg. 
Lower strength, larger bottles, better value!
You just take the amount of drops or sprays you need, building up gradually, rather than purchasing expensive high strength bottles. Our customers were finding that more drops of our 5% strength oils made it more affordable and was all they needed. So we now offer our 5% oil in 3 different sizes and our largest size bottle still cost less that our original Premium Oil which was £89.95. In our original Premium oil there was 10.4mg of CBD per drop - now if you take 5 drops of our new Cold Pessed 5% oil it is the equivalent amount but at less than a third of the price.  
If you still think you might struggle with taking the number of drops daily that you believe you need from our 5% Cold Pressed oil range then try our Water soluble as this can be added to a drink and is absorbed completely through the gastric system - so no wastage!
And what about our Water-Soluble product, how has this been improved?
Faster and stronger effect | Drinkable | Pleasant taste | 1:1 ratio Cannabis Extract & Turmeric | Easy to use | More active ingredients
NOW WITH A DROPPER DUE TO YOUR FEEDBACK
Our Water Soluble remains the same in that it is an innovative and drinkable alternative to Cannabis/Hemp oil, meaning it is completely absorbed into the body via the gastric system, rather than under the tongue where a percentage is always lost down the sides of the mouth, meaning you ingest the full amount  per spray. You can add it to cold drinks.
We have added more Turmeric!
Our Water Soluble now contains a 1:1 ratio of Cold Pressed Cannabis/Hemp Oil – Turmeric. However that is not all that we have done...
Our bottles are bigger for better value.
The vast majority of our customers were buying two or three bottles of our Water Soluble sprays at a time and this was not offering them value for money so we also asked our supplier to provide them to us in larger bottles and as an added bonus they have increased the ratio of Turmeric (Curcumin).
We all know how great Turmeric is! We can now provide the 30ml - 3%/300mg Cannabis/Hemp Extract and Turmeric and the 50ml - 5%/500mg - Cannabis/Hemp Extract and Turmeric, we believe Turmeric is a wonderful component and works well with cannabinoids.
If you would like to learn more about why we believe our water-soluble is an innovation you can read our blog which explains this in more detail.
Thank you for reading our blog and if you are interested in trying any of our products please use the code CB10 for a 10% discount on your first order at checkout.
---