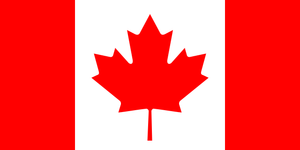 Why we should all be looking to Canada as a way forward for Cannabis (and for a nice little earner!)
The legalisation of Medical Cannabis use in the UK
With the UK legalisation of Medicinal Cannabis moving ever closer on the horizon, in conjuction with the recent announcement of cannabis legislation in Canada which intensifies the financial attention and a couple of big companies stand out currently. These companies include Aurora Cannabis and Canopy Growth Corp both worth billions of dollars and investing heavily in acquisitions and in upgrading their production facilities. They also look to dominate the domestic market in Canada and are also primed to do so globally with recent international deals particularly with Germany, Spain and Australia.
The Horizon (HMMJ) fund
These companies are trading publicly and shares are available, even though they are more than a little tricky for retail customers to buy as they sit outside of most stockbrokers retail CREST systems. After doing a lot of research into this last year it became clear that a better option was the Horizons Marijuana Life Sciences Index ETF listed on Toronto stock exchange under the ticker HMMJ. This fund started trading on April 4TH 2017 at just over $10 and is currently trading at $18.10, bringing an 80% increase.  I think the demand estimates for cannabis across Canada are good and the Canadian government has done a pretty good job around regulation and localising power to the provinces to handle.  The companies listed in Horizons ETF look set to have bumper revenues this time next year and as mentioned previously lucrative licensing deals to access the EU.
Most countries are not at the same stage as Canada and are unable to produce their own medicinal cannabis so they will be forced to import from Canadian companies, particularly Aurora Cannabis. Moving forward countries that allow medicinal cannabis will need to be able to satisfy their own domestic demand and literally grow their own, however most countries currently do not have the infrastructure. These licensing deals make it a particularly lucrative opportunity for Canadian companies to export cannabis to meet this foreign demand until these countries can become self-sufficient, which is some years away.
Looking at the Canadian domestic market and their ability to export to various countries around the world makes me think that this will be a very successful period for Canadian cannabis companies. The rest of the world will catch up at some point but to be in the strongest position globally at this stage makes it a real opportunity to get hold of some very exciting investment options.
I have listed the top companies covered within the Horizons Marijuana Life Sciences Index ETF below;
| | |
| --- | --- |
| AURORA CANNABIS INC . | 12% |
| CANOPY GROWTH CORP . | 11.08% |
| MEDRELEAF CORP . | 10.54% |
| GW PHARMACEUTICALS PLC . | 9.56% |
| SCOTTS MIRACLE-GRO CO/THE . | 9.11% |
| APHRIA INC . | 8.62% |
| CRONOS GROUP INC . | 5.12% |
| GREEN ORGANIC DUTCHMAN HLDGS . | 3.85% |
| HYDROPOTHECARY CORP NEW . | 3.25% |
| CANNTRUST HOLDINGS INC . | 3% |
When we were doing our research about CBD and the business, in general, it became automatic to be drawn to what was happening in Canada and then we stumbled across this investment.  It is really exciting to see how Canada's regulation and licensing plays out but eyes should be on HMMJ. Watch this space! 
Thank you for reading our blog and if you are interested in trying any of our products please use the code CB10 for a 10% discount on your first order at checkout.
---