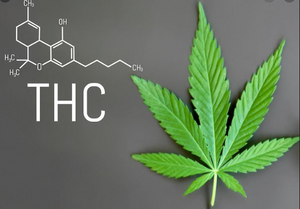 Why are we removing our larger bottles of Classic 'Full Spectrum' Oil (20/30ml) from sale?
Times they are a changin' and so has the UK Home office guidance on maximum % THC levels in CBD products. The recent clarification on the amount allowed in 'Health and Wellbeing' products states that no more than 1mg of combined controlled cannabis Cannabinoids are allowed per CBD pack.

We can continue to legally sell our 10ml bottle of Classic oil (5%) as the amount of THC will still falls well below the legal limit and would not get you 'high'. However even though the oil in our 20/30ml bottles is exactly the same it then contains more THC 'per pack'. You can read about this regulation change in more details on the .gov website.

It is our hope to be able to continue selling 'Full Spectrum' oil as the combination of all the cannabinoids, terpenes and a minimal amount of THC (the part that makes it 'Full' rather than 'Broad' spectrum) create the most beneficial affect for you as a consumer.

Our larger sizes of our Classic Oil (5%) will be available until the end of March or when stock runs out so please do stock up if you want to take advantage of purchasing these with the 25% discount which ends on the 8th of March.

The other products in our range all have below the legal level of THC so there will be no change to these. 
Thank you for reading our blog and if you are interested in trying any of our products please use the code CB10 for a 10% discount on your first order at checkout.
---