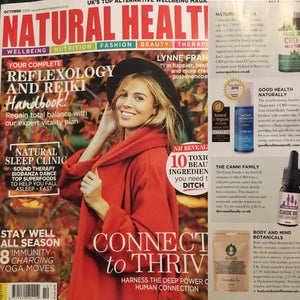 We are a CBD hero product!
The Canni Family cold pressed CBD oil and Water Soluble spray were both chosen by Natural Health Magazine to be featured as one of their CBD hero products. We are so delighted thank you!
Thank you for reading our blog and if you are interested in trying any of our products please use the code CB10 for a 10% discount on your first order at checkout. 
---