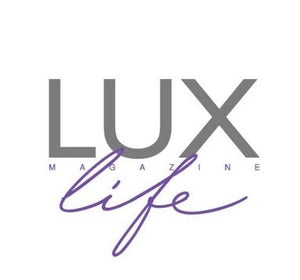 LUX life name The Canni Family 'Best CBD Product Range of the Year'!
We Won.... 'Best CBD Product Range of the Year'
The Canni Family are delighted to announce that they have just been named  'CBD Product Range Provider of the Year 2020' by LUXLife as part of their Food and Drink Awards.
LUX life, is a bimonthly luxury lifestyle magazine that offers a glimpse into the world of the glamorous and High Net Worth individuals, showcasing the best of the best so readers can rest assured they are at the very cutting edge of the latest luxury trends and high-end developments.
The LUX Life Selection Process
Following a companies nomination acceptance (we have no idea who nominated us!), we were added to a shortlist, asked to write a statement and then became subject to LUX Life's rigorous internal vetting procedure. Their extensive research and judging process is driven by merit and centred around an in-depth evaluation of skills and services on offer. 
Awardees must demonstrate expertise within their field, dedication to customer service and a commitment to promoting excellence. This approach has brought us much success and commendation throughout its use and enforces LUX Life's stance that victors are not determined by popularity of votes, but by their contributions to their industry.
Thank you for reading our blog and if you are interested in trying any of our products please use the code CB10 for a 10% discount on your first order at checkout.
---