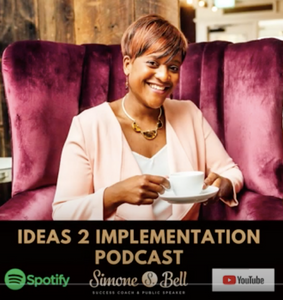 PODCAST: Ideas to Implementation - why did you choose to set up a CBD business? - A Podcast interview with Mrs Canni!
Mrs Canni (aka Zoe) was recently interviewed by Simone Bell for her popular podcast entitled 'Ideas 2 Implementation' featuring female entrepreneurs from a variety of industries.

In their conversation, Zoe speaks of the importance of being genuine, having excellent customer service and ignoring the naysayers.
Mrs Canni gives the lowdown on the challenges of setting up a CBD business in the UK as well as discussing the age old quandary of how to keep a work life balance......Click here to view the interview or on the link below.
 
Simone Bell is an Award Winning Success Coach, Motivational Speaker and Master of Personal Development on a mission to help women who have a business idea but feel stuck in a job!  When coaching clients Simone shares both her professional experience and personal story of going from a broken young woman to a successful entrepreneur, with an engaging, inspiring and motivational approach. www.simonesbell.com
Thank you for reading our blog and if you are interested in trying any of our products please use the code CB10 for a 10% discount on your first order at checkout.
---