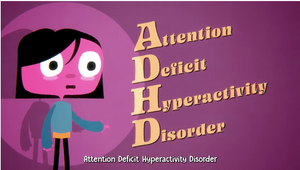 How to explain ADHD to a 5 year old (and an adult for that matter!)
This short cartoon written and created by a mum and daughter team, who both have ADHD, is (in our humble opinion) one of the best ways to explain to anyone how it feels to have this particular way of thinking.
We provided this clip to the SENco at our school and she showed it to the children and teachers. It really seemed to help with a new level of understanding.
Thank you for reading our blog and if you are interested in trying any of our products please use the code CBD20 for a 20% discount on your first order at checkout.
---