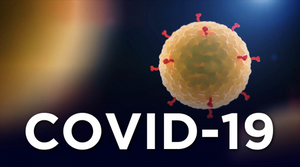 How are The Canni Family team addressing COVID-19 spread prevention?
During this unprecedented situation we wanted to firstly let you know that as long as the Royal Mail service is still delivering we will be sending out your orders, which we have been told they will be no matter what the eventuality. However we have made the following changes to our order fulfilment process to minimise the spread of the COVID-19 virus.                
As we remain a small family run business we have been able to respond quickly to this situation which includes now only having one person each day who is solely reasonable for fulfilling your orders, namely Mrs Canni. She is ensuring that all surfaces are fully sanitised, along with herself, every time she completes your order.
She is now wearing a mask during this process and all orders are compiled in our self contained office (right next to our home) which only Mrs Canni will have access to during this period. We will aim to keep things 'business as usual' during this time and we have been informed by the Royal Mail that they will continue to function in any eventuality, they also collect from our office so we don't need to leave the premises. However they may suffer delays so please accept our apologies as this is out of our hands. 
---