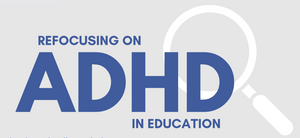 Are you looking to support someone with ADHD?
Recently we came across a brilliant tool for schools released by the ADHD Foundation regarding changing the way this form of Neurodiversity is supported within schools an colleges. It was such a popular post that we thought we'd share it with you!
If you know of someone, of any age, that has ADHD or suspected ADHD then I would highly recommend you read this as it applies to both adults and children. 

Having had experience both personally and professionally regarding this way of thinking it's a really good read and although schools have come along way it may be worth sharing this with them. Understanding helps everyone concerned! 
The document entitled Refocusing Education - How can school and colleagues help children and young people reach their potential? is available here.
Thank you for reading our blog and if you are interested in trying any of our products please use the code CBD20 for a 20% discount on your first order at checkout.
---
1 comment