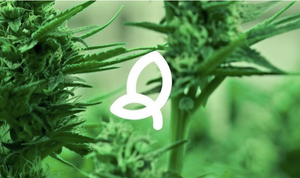 GUEST BLOG: Do you hold any of these common misconceptions about the UK CBD industry?
By Ryan McCreanor, Founder of Sativa Learning
Commonly Held Misconceptions about CBD
Almost every website mentioning CBD will tell you that it is a 'non-psychoactive' compound. But, according to Dr. Ethan Russo, this is an inaccurate term, given its prominent pharmacological benefits on anxiety, schizophrenia, addiction, and possibly even depression. More accurately, we should be describing CBD as 'non-intoxicating'.
Am I being too pedantic here? Possibly. But if you're not onboard with giving out correct information to your consumers, you're part of the problem.
In the UK, it is widely believed that the limit of THC in legal CBD products is 0.2%, but this is also a common misconception. The 0.2% THC threshold refers to various rules in relation to cultivation and import of hemp. Under the Misuse of Drugs Regulations 2001, 'exempt product' status allows for the presence of no more than 1mg of THC in any given CBD product – although this now appears to be under review.
Add to the above the many unsubstantiated medical claims; CBD being hailed as a cure all and bogus products like CBD pillows, being sold to vulnerable people genuinely seeking relief from CBD, and it's not a good look for the industry.
These examples are by no means an exhaustive list, but they are an indication that we as an industry need to do better, and to consistently give out the most up to date information to consumers. The cannabis industry is evolving at a fierce pace, and we have only scratched the surface on what we know about this powerful plant.
For the industry to progress in a better way, we need to be agile in our knowledge and education for the benefit of the consumer. Whether you're involved in the medical, wellness or recreational side of the cannabis industry, the focus should always be on the end user experience.
Sativa Learning was created with the aims of providing the most up to date and accurate cannabis training and education available. Our CBD Industry Professional course has been developed by industry experts and includes a legal module which is reviewed and approved every quarter by Mackrell Solicitors, ensuring you receive the most current knowledge available.
We're accredited by the CPD certification service to guarantee the content has been created to the highest standards of further learning. We are committed to providing cannabis organisations, entrepreneurs, jobseekers, academics, and medical professionals with the tools needed to cultivate a career in the cannabis industry.
As the cannabis industry grows worldwide, the gap in cannabis knowledge grows with it. We are here to bridge that gap.
Enrol in your next Sativa Learning CPD accredited, CBD course today; or get in touch with us for more information.
Thank you for reading our blog and if you are interested in trying any of our products please use the code CB10 for a 10% discount on your first order at checkout.
---